Jaguar XK/XKR Convertible Replacement Hood Soft Top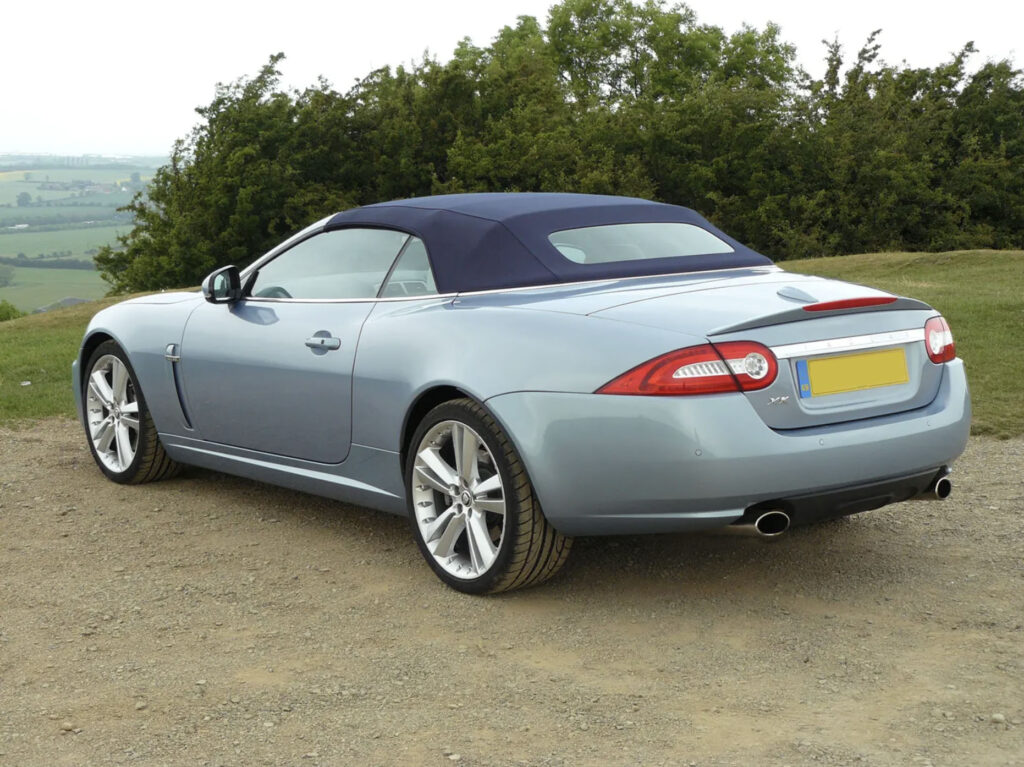 The XK/XKR Hood / Soft Tops are lasting well in service. However certainly for the older convertibles colour will now have faded and the material may have come to the end of it's days. The hood may have been damaged in service.
Hood made as original with padded interliner sewn into the hood. The hood comes complete with heated glass window.
We can supply a high quality mohair hood with a choice of colours including:
*Black
*Green
*Brown
*Maroon
*Camel
*Blue
*Beige
Price for new Mohair hood for Jaguar XK8 / XKR Convertible – £841 + Shipping and VAT.
THESE HOODS ARE MADE TO ORDER! PLEASE CONTACT DCR AUTOPARTS DIRECT TO ENQUIRE.
Leave a Reply
You must be logged in to post a comment.