JAGUAR XK8 / XKR – THE TO BUY TIME IS NOW
There's something thrilling about getting a little bit of 'posh' for not a lot of dosh (that rhymes, we should trademark that). This is especially the case when it comes to cars. Yeah, buying something for big money when it's showroom fresh is nice, but waiting for a bit and buying the same car for a bargain price is always better. Especially if it's a luxury car, as that feels like even more of a win. Take the Jaguar XK8 for example. A car that would have once cost north of £40k can now be had for under £10k, and that's tempting. Plus, the Jaguar XK8 is a beautiful car, one that you will always look back at as you walk away. And it's fast becoming a recognised modern classic. We hate to be the ones to tell you this, but the Jaguar XK8 was launched in 1996. That's 26 years ago. Ouch.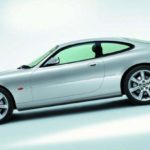 Leave a Reply
You must be logged in to post a comment.