Jaguar XK8 XKR (X100) 4.0 Reconditioned Differential Assembly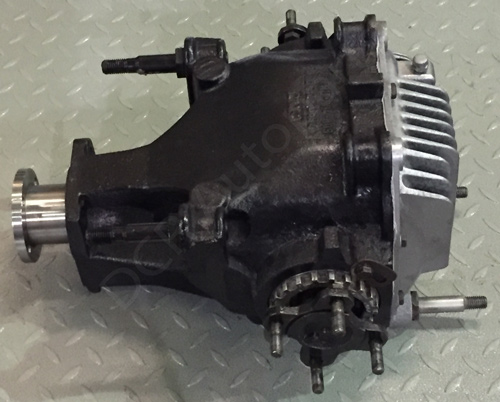 We are pleased to announce that we can supply on an exchange basis a high quality fully reconditioned differential assembly for the Jaguar XK8 XKR (X100) model from 1996 to 2002 AJ26 / 27 4.0 engine
As some of the XK8 and R's are now recording very high mileages it is inevitable that the diff assemblies will wear and fail. The diff bearing will be the first part to wear and if the car continues to be driven then this will wear the crown wheel and pinion.
The service includes:
1. Full diff clean and strip down
2. Bearing set replacement
3. Crown pinion wheel replacement
4. New seals
5. Repainted in black and silver end cover
Price of fully reconditioned diff assembly (including 12000 or 12 months No Quibble Guarantee) – £945 + Refundable Core Surcharge of £275 + Shipping and VAT
The surcharge will be repaid on receipt of the old unit back with us. If required we can organise all the shipping on behalf of our customer.
CLICK HERE TO CONTACT DAVE TO DISCUSS / ORDER
BACK To – Rear Drive Axle and Subframe Parts
Thanks for Visiting
DCR Jaguar XK8 XKR Parts and Accessories 
Leave a Reply
You must be logged in to post a comment.