Jaguar XK8 XKR (X100) Rear Exhaust Brackets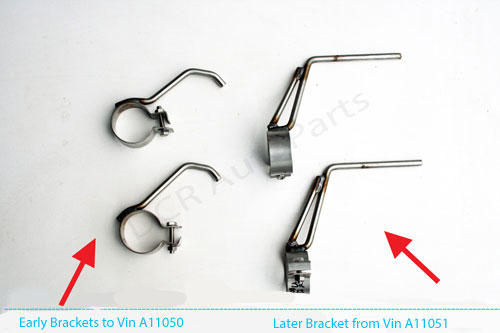 If you need to replace the rear exhaust brackets on your Jaguar XK8 or R (X100 Model) here are the two types that we can supply.
There is the earlier type bracket fitted to cars to 1999 / 2000 and to Vin A11050 and the later bracket fitted to cars from 2000 onwards and from Vin A11051. If you have a 2000 car we advise checking to ensure that we supply the correct bracket as fitted to your car.
Please note the brackets are handed left and right sides.
Price for a new bracket is £38.95 + shipping and VAT Each
Contact Dave to Enquire or Order – CLICK HERE
Thanks for Visiting
Leave a Reply
You must be logged in to post a comment.