Jaguar XK8 XKR Bonnet Vents
These Jaguar XK8 XKR bonnet vents are made from a very special plastic. The production process requires them being baked in an oven for 4 hours to give them a temperature resistance of 120°C.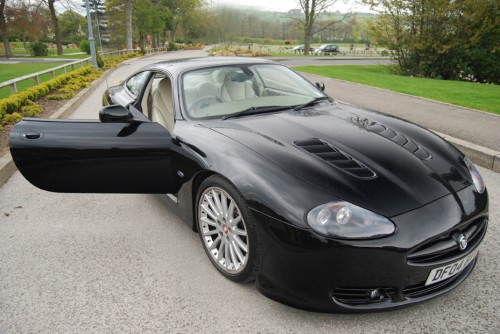 This is necessary due to the immense heat that they extract from the engine compartment. They are fully functional and do require holes to be cut in the bonnet. The vents will fit both Jaguar XK8 and XKR.
Price for a pair of bonnet vents is £168.75 + shipping and VAT.
PLEASE NOTE – No UK VAT (at 20%) to pay by customers residing outside of the UK
Contact Dave to Enquire or Order – CLICK HERE
We Ship Worldwide.
Jaguar XK8 and XKR Exterior Body Styling
Leave a Reply
You must be logged in to post a comment.