Jaguar XK8 XKR Customer Car Profile 2005 XKRS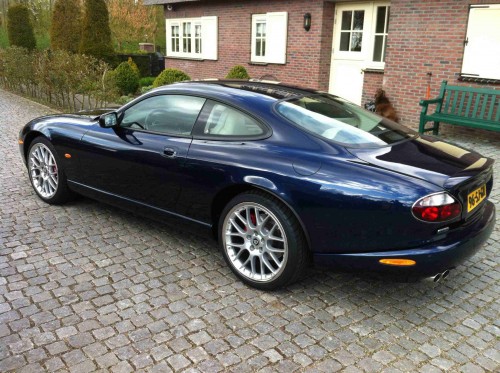 Replacement Brembo Brake Parts, Annual Engine Service Kit and Automatic Transmission Service Kit provided by Dave Roche XK8 and R Parts 2015.
This is Arie's Superb Looking XKRS produced in the final year for the X100 model 2005 before the launch of the new shape X150 XK8 / R in 2006. This car has all the latest bells and whistles with a high specification benefiting from all the developments from the previous X100 versions.
A Good Quote from Howard Walker from the USA commenting in Jaguar World Magazine before the demise of the XK in 2005 he said – "I've just been driving one of the last XKR Convertibles and I'd forgotten just how drop dead gorgeous, just how sensuous like Katherine Zeta the thing is ….. and to my eyes the car still looks as sexy as hell…see one crusing the boulevards of Beverly Hills and it will still turn heads. The last XKR to me will always be the coolest cat around".
Various Parts Supplied by Dave Roche XK8 / R Parts
Thanks for Viewing !
Cheers,
Dave Roche
Jaguar XK8 and XKR Parts and Accessories.
Leave a Reply
You must be logged in to post a comment.