April 07, 2017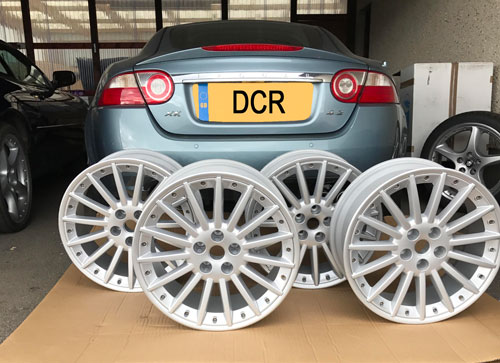 Here have a very nice Set of the Impressive Jaguar / BBS Sepang Alloy 20 ins alloy wheels getting ready to be shipped to a customer in the UK for a late model 4.2 XKR.
These have been professionally restored and will look great on the car.
Thanks for Visiting.
BACK to DCR XK8 XKR Parts and Accessories News
DCR Jaguar XK8 XKR Parts and Accessories